At Amigos, Baking is Our Passion
Our goal is simple: to provide you the same fresh, quality baked goods we feed our own families every day. We start by perfecting our signature recipes before expertly baking fresh, traditional favorites like fresh tortillas, bolillos, pan de torta, empanadas, and more.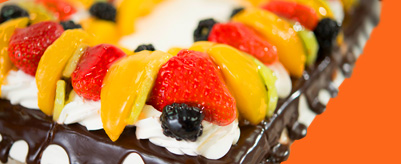 Cakes and Cupcakes
From Tres Leches cakes to birthday cakes, traditional sheet cakes, ice cream cakes, cupcake cakes or even personalized cakes, we have the choices and variety you want. We can even create a custom cake designs, contact your local Amigos for more details.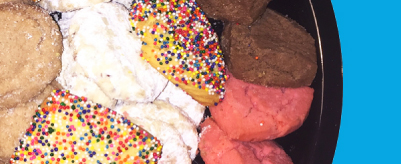 Authentic Cookies and Pastries
True to traditional flavors and baked fresh daily, our cookies and pastries will remind you of your home-baked favorites. Choose from Mexican wedding cookies, ojarascas, conchas, pan dulce, empanadas, roles de canelas and more.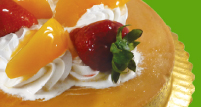 Flan
Have your cake and eat your flan too. Our made from scratch recipe combines two distinctive flavors in one mouth-watering dessert. Topped with the sweet flavors of fresh fruit and whipped icing.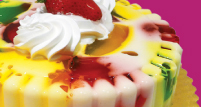 Gelatinas
A creamy milk gelatin dessert, filled with many different fruit flavors, made from scratch with our signature recipe.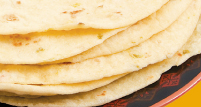 Tortillas
We make fresh homestyle tortillas every day in every Amigos. Pick up our signature recipe flour and yellow corn tortillas, or try our wheat flour and white corn varieties. We even make fresh, fat-free wheat and yellow corn tortillas.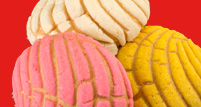 Mexican Breads
Baked fresh and hot daily, our breads include white and wheat bolillos rolls, pan de torta, and more.